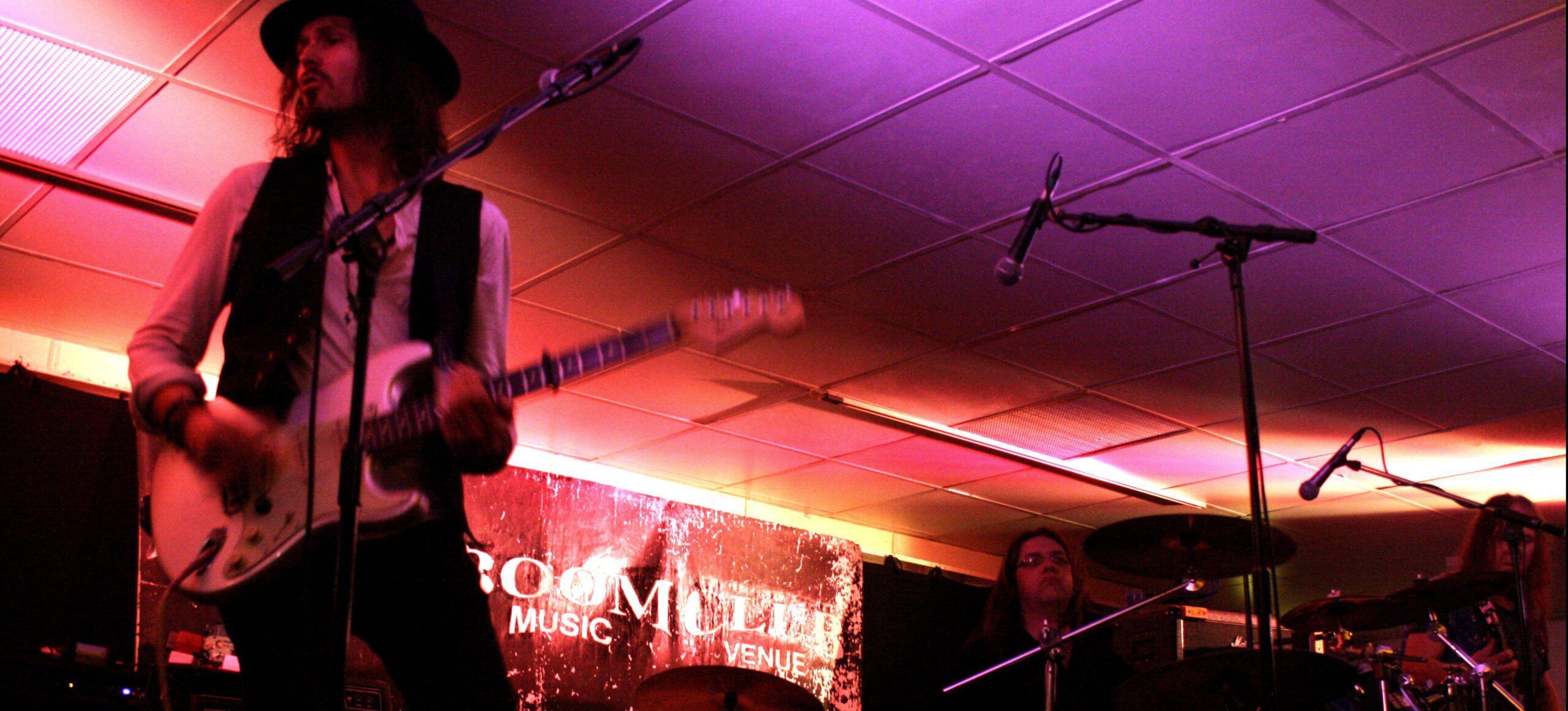 The Nimmo Brothers and Troy Redfern Band – The Boom Boom Club (07/09/2014)
Last night the ramparts of Sutton United footbball Club, home to the Boom Boom Club were well and truly stormed and conquered by invaders from the West of the UK and north of the border in a night of high powered Blues Rock.
On a cool late summer evening the Troy Redfern power trio stormed in from Wales and began the assault with a furiously energetic set of rough hard edged Blues. Fair to say they were unknown to the hordes but welcomed with warmth from the off. Redfern looked every inch the travelling Blues man, hirsute with long black hair, Black Fedora and an array of six string weaponry slung low on the hips. The trio were completed by the imposing figures of Stuart McDonald on bass and Phil Greenhouse on drums. The band mixed confident originals with two or three standards delivering a hugely entertaining set from the bump and grind of Backdoor Hoodoo through to a barnstorming rendition of the Hendrix classic Voodoo Chile. Each song was shot through with hard edged fuzzed up riffs and some blistering solos. Redfern had an easy charm that combined with the powerful music got the evening off to a flying start and it was no surprise when Pete called the band back for an encore. Great to see Blues Harp legend Steve Smith join Troy too.